For the past couple of months, I've been trying to find something I've wanted to work with throughout my MA. I've struggled to come up with ideas that I liked and enjoyed. I've chosen to create and design 3D characters and present them as 3D printed figurines, but I've yet decide on what type of characters I'd like to design or focus on. In the wake of my most recent contextual studies essay, I've decided to focus on styles (but that doesn't mean I'm going to exclude realism entirely) when it comes to designing my characters. I've pretty much just spent this entire practise looking into what styles and what types of characters I'd like to experiment with.
The next big step is to pick a bunch of those styles and play around with them properly, design a character, or series of characters, and translate those characters into 3D while maintaining their style.
When it came to picking what styles and genres I'd like to mess around with, I wanted to pick stuff that would be fun to do, and maybe stuff that hasn't been seen that often in games, or push myself and try one or two styles outside of my comfort zone.
For the first set of characters I'm going to work on, I took a look back at some of the work I did during my third year. I liked the ideas and characters I had for a GDD (game design document) I wrote during my third year about a supernatural detective in the 1940s, it was . The style was very much based on film noir comic strips,
Sin City
, to be specific. I'd like to take that, redesign it, and translate it into 3D.
The Devil of my Colt .45, a noir supernatural detective game I pitched in my third year.
Sin City (1991) created by Frank MILLER
I liked the heavy use of lighting and two tone black and white, using minimal colour to make it stand out. However, only one game comes to mind that specifically using this two-tone comic book method,
MadWorld
.
MadWorld (2009) directed by Shigenori NISHIKAWA
Having the two tone colour is great for creating painted lighting on a static piece, like this
Batman: Black and White
statue done by Mike Mignola:
Batman: Black and White statue designed by Mike Mignola.
I thought about doing two sets of textures for these noir characters. One set of two tone figures, used exclusively for the printed models, and another would be models designed for "in game" use. For these "in game" models, I had the idea of making their textures look like the Sin City movie adaptation done by Robert Rodriguez. In was basically a black and white film but added spots of colour for important characters. It also used some cool cinema techniques to emulate certain comic book effects, like Marv's white plasters being completely visible in darkness. This is a common thing in comic books where the whites of a character's eyes, their teeth, or blood is perfectly visible even in darkness. In theory, this can be achieved experimenting with glow maps.
Sin City (2005) directed by Robert RODRIGUEZ
Still looking into revamping this noir GDD from third year, I had a look at visual styles. The games
Dishonored
and
BioShock: Infinite
caught my eye. Both of these games use distinctly human characters, with realistic textures, but they don't look quite realistic. Their human characters are stylised, almost caricatured or cartoony.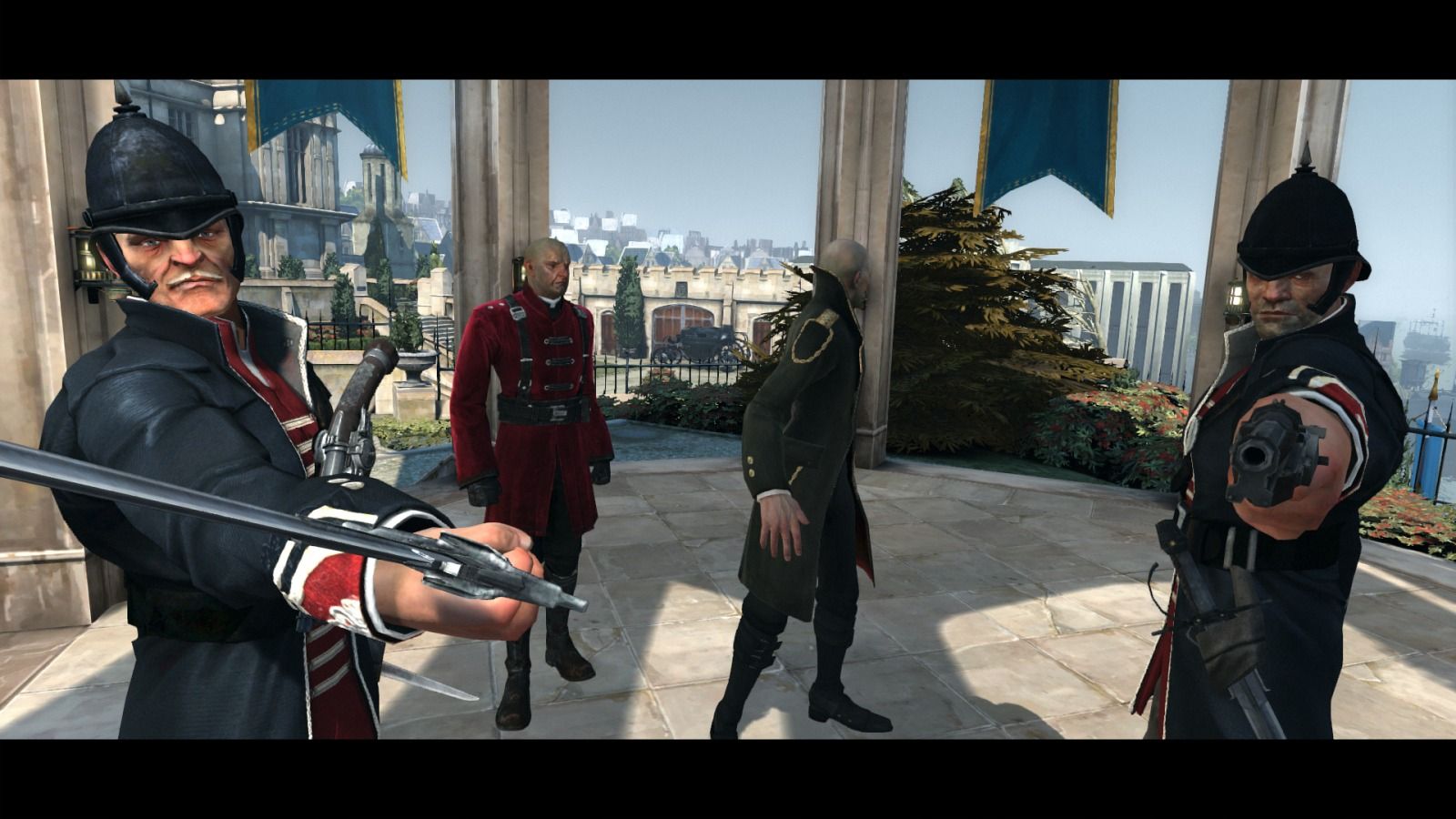 Dishonored (2012) developed by Arkane Studios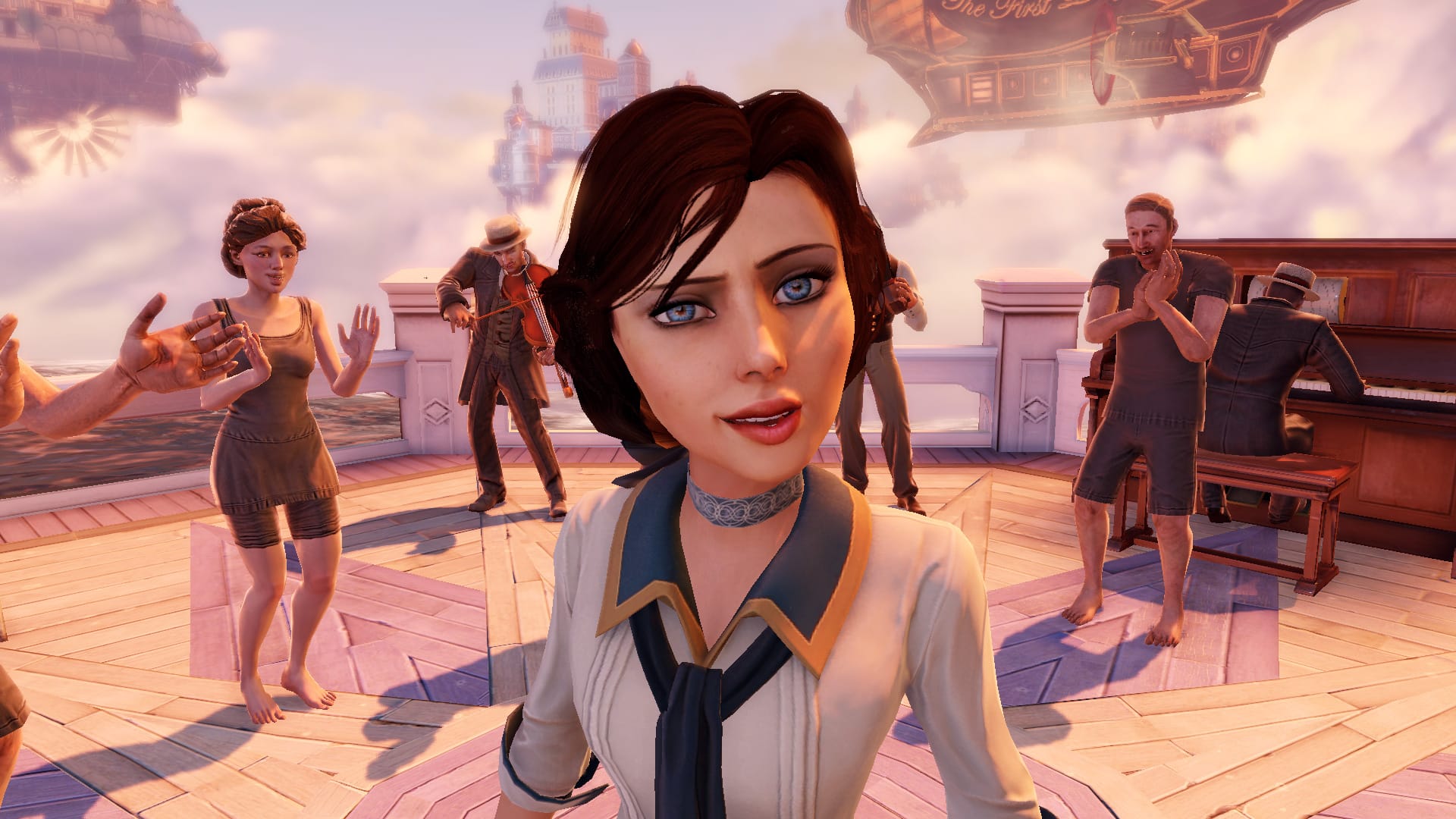 BioShock: Infinite (2013) developed by Irrational Games
For revamping this noir style game, I'd like to combine the caricatured style of
Dishonored
and
BioShock: Infinite
with the artistic style of the
Sin City
film to create characters for a visually distinctive set of characters. In addition to learning how to properly rig, learning how to use Mudbox and making my first 3D prototype, this is what I will be working on over the next few months.